Good Moments - Bliss from Finland
Date: Tuesday 19 feb 2019 - Sunday 29 Sep 2019
Show map
Life is made of moments, make your moments memorable in Finland in a good way. A Day ( 6 hours) full of healing and enjoyable experiences in a beautiful seaside town, Hanko, Finland.
If you are interested about sustainability, nature, simple ecological local food, relaxed lifestyle and treatments, garden, sea, Finnish Sauna, beautiful surroundings, small town atmosphere and local habits. If you like to meet local people and some other our guest you might feel like home with us or you might feel like having a Blissful Escape from your daily life for a moment. You are welcome to Relax and Renew with us. Our company is a part of Green Start organisation. #goodmoments #hyviähetkiähangossa #hankorelax #hullunahankoon



More information: Sattva Living & Travels, +358400477076, sattvaliving@gmail.com, Tarja

Show more
Book now - choose start date and product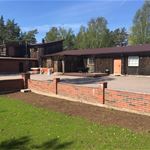 Hotel
Distance: 1.1 km
A motel built in Viking-style with 30 beds in the motel and there are also two four-person cabins. The motel has shared toilets and showers. There is a nice 20-person sauna in the motel, which can be booked separately.
Hotel
Distance: 1.2 km
Cozy guesthouse in the center of Hanko